26 January – 12 March 2006
GEORG MALIN. On his 80th Birthday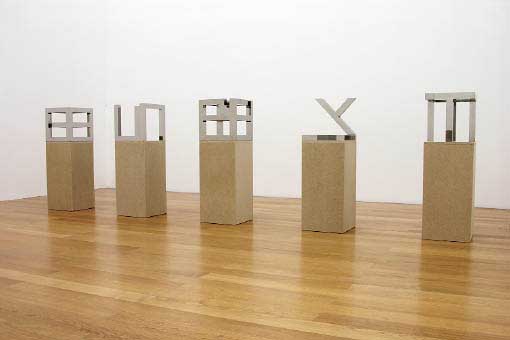 Georg Malin can certainly be regarded as Liechtenstein's most important sculptor. His works can be seen not only in numerous public and private places in the country itself, but also in Austria, Germany, Italy, Russia, Norway, France and Switzerland.

The exhibition at the Kunstmuseum Liechtenstein provides an impression of Malin's sculptural oeuvre. It combines works of the past two decades, with a clear focus on the recently produced gouaches, being shown here for the first time. Their exceptionally strong colours complement the strictly constructive aspect and the coolness of the material in the metal sculptures, as evident in the series of small polished dice made of chrome nickel steel, and in the two large sculptures S-Würfel (1994/95) and Kniender (2005). Also on show are compelling reliefs whose elementary coloration refers to transcendental values.

Georg Malin is clearly a precise and subtle interpreter of forms, however simple they may seem in their respective existential dimension.


Supporting events: