18 February – 22 May 2005
FROM PAUL GAUGUIN TO IMI KNOEBEL. Works from the Hilti art foundation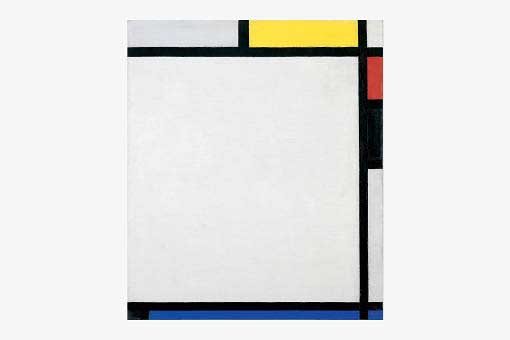 For the first time in its still short history there is to be a public showing of the collection of the Hilti art foundation at the Kunstmuseum Liechtenstein.

The exhibition "From Paul Gauguin to Imi Knoebel. Works from the Hilti art foundation" will include almost 60 paintings and sculptures from the period between 1880 and today.

The Kunstmuseum Liechtenstein has been cooperating closely with the Hilti art foundation since it opened. This exhibition at the Kunstmuseum will provide a more extensive view of the foundation's current stocks. In addition to Gauguin and Knoebel, who mark the outer limits of the chronological framework, outstanding works of classical modern art by Umberto Boccioni, Lyonel Feininger, Wassily Kandinsky, Paul Klee, Fernand Leger, Piet Mondrian, Pablo Picasso and Karl Schmidt-Rottluff will be on show; art from 1945 to today will be represented by such artists as Max Bill, Lucio Fontana, Alberto Giacometti, Gottfried Honegger, Günther Uecker, Piero Manzoni and Mark Rothko. The exhibition will highlight the wealth of important schools of art that existed between the late 19th and the early 21st century, as well as the individual tastes and personal preferences of private collectors.
Opening
Thursday, 17 February 2005, 18 h
Supporting events: